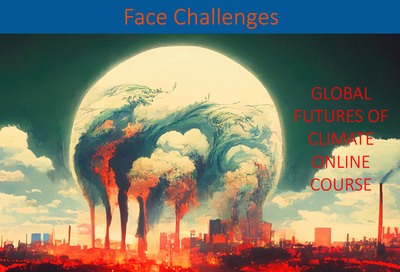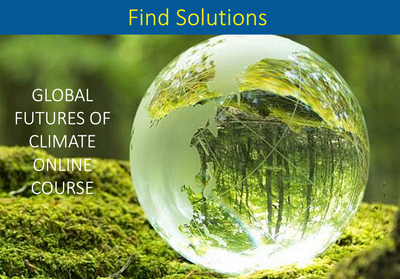 "Record-breaking heatwaves. Devastating wildfire season. Unprecedented decline in sea ice. June 2023 has just been declared the hottest month on record, a stark reminder of the intensified impact of climate change and El Niño."
- UN Environment Program (UNEP), July 2023.
Welcome to "Global Futures of Climate", the first Course in our series on Global Systems designed for individuals and organisations committed to facing global challenges and finding solutions.
This self-paced, online Climate Education Course is scientifically-based, and incredibly well researched to give you a deep understanding of our emerging world, providing a solid basis for you to build your personal, professional, and family futures. The innovative solutions offered align with the
UN Sustainable Development Goals (SDGs).
To help you make sense of media biases and social media disinformation, we give you unfiltered evidence and straight answers on options, so that you can take powerful leadership at many levels, from enterprise to personal career in such roles as CEO, executive director, mentor, project manager, community leader, or professional consultant.
Course Content includes 12 Lessons across 3 Modules: Climate Change, Energy Systems, and Ecosystem. There are two lessons in each, examining the challenges, and addressing the alternatives. The Full Course incorporates the three Modules. Alternatively you can buy the Modules individually.
Why you should take the Course:
Learn from Jennifer's valuable expertise from the highest levels of global thinking into the complexity and wide impacts of Climate Crisis.
Join an international cohort of futures-ready citizens informed about the real challenges of climate change and how to find solutions.
Acquire knowledge to make informed decisions about climate futures that will affect your enterprise, family and community.
Boost your career opportunities at a time when most corporations are beginning to realise they need to be climate literate.
Build your enterprise by drawing on insights from Jennifer's 30 years' experience as an international futures consultant.
The Course Content incorporates over 100 learning resources, including:
12 Lessons over 3 Modules: Climate Change, Energy Systems, Ecosystem.
Four lessons per Module, two on the challenges, two addressing the solutions.
12 Instructor videos (one per Lesson) to guide you through the Course Content and Resources .
Over 40 expert videos (climate and ocean scientists, EC, UN, OECD, European Parliament, Carbon Brief, WWF, World Bank, Universities)
Over 50 expert articles/reports (NASA, UN, IPCC, UNFCC, UNSDGs, State of the Planet, Blue Carbon Initiative, Greenpeace, Universities, UNDP, Global Commission for Adaptation, to name a few).
Links to UN Sustainable Development Goals (SDGs) relevant to Climate Turnaround, New Energy and Ecosystem Regeneration (SDG 2, 6, 7, 12, 13, 14 & 15).
36 reflection questions to journal your progress.
60 fun quiz Qs to test knowledge gained.
Certificate of Completion.
TO ENROL in the full Course or any of the Modules, click here.